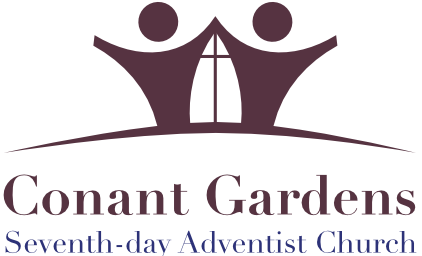 Ministries
At Conant, it is our desire for everyone to use his or her God-given talents and abilities for the Lord. We have many ministries for you and your family. Below are just a few of the ministry opportunities in which you can choose to serve. A comprehensive list of ministries with complete ministry descriptions is available here. So what are you waiting for? Come on --- GET INVOLVED!
ADVENTURER

The Adventurer Club ministers to children in grades one through four. The Adventurer Club goal is to help the children become more closely acquainted with the love of Jesus and His plans for them. The club will help them acquire the habits, skills, and knowledge to live for Him in today's world.

CHILDREN

Children's Ministries aims to help mold and shape the young minds of the church to be fit for service in the Lord's work now and in the adult years. Including in the children's ministries are children's church, children's story time, Children's Division Sabbath School, and Vacation Bible School.

FAMILY

At Conant, we believe the strength of the church is based on the spiritual life of its members and families. Family Ministries strives to keep its families happy and healthy by sponsoring workshops on parenting, marriage enrichment, and a variety of other family related topics.

MEN

Men's Ministry department is specifically designed to help men realize their God-given potential in their homes, on their jobs, in their relationships with others, and in ministry service. This is accomplished through regularly scheduled Bible teachings, related ministry instruction, men's retreats and fellowship.

MUSIC

The music department encourages adoration, enhanced personal and corporate praise and worship to God through music within the congregation during all services. You will find a number of dynamic choirs and sign groups where you can use your God given talents.

PATHFINDER

The Pathfinder Club is a church centered ministry structured similar to the Boys/Girls Scouts Club of America. It seeks to nurture a spirit of adventure. Youth from the ages of ten to fifteen are eligible to become members. Pathfinders attend weekly club meetings where they participate in class-work to achieve honors, drill exercises, community service education, camping skills instruction, field trips and other activities.

SINGLES

At Conant Gardens, we understand that single life often poses challenges whether you are divorced, widowed, or single never married. Our Single Ministries purpose is to minister to the unique needs of contemporary single adults, age 19 and up, through the love and nurturing of our Lord and Savior Jesus Christ.

WOMEN

The purpose of the Women's Ministries is to draw women into greater intimacy with Jesus Christ to effectively co-labor with Him and be a dynamic force for God. Our desire is to see each woman healed and whole, and fulfilling her destiny in God through the knowledge of His Word and the power of His Spirit. Women's Ministry provides a network of support and encouragement through small groups

YOUTH

Youth Ministries is a department of the church whereby the church works for and through her youth. Our mission is to enable young people to develop a living and serving Christian faith by supporting and challenging the Church and the wider Christian Community. The youth department provides relevant support to all departments where youth is involved.